Divorce and Separation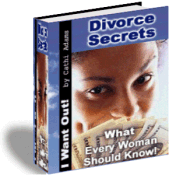 Learn powerful Divorce Secrets that will give you the upper hand, get finacially prepared to leave your marriage, protect yourself and your children
Free Bonuses:
The American Woman's Guide to Background investigations
The Divorce Recovery Self Help Guide for Women
Free Lifetime Updates
To find out more about Divorce Secrets, click here.
---
Recent Articles:
How to Survive a Divorce
Once you have made your decision to divorce you need to start mentally preparing yourself for the life beyond divorce...cont
Divorce, Communicating your Decision

So your marriage is about to end, you have decided that divorce is the best way to go...cont



Divorce Statistics
Searching for divorce statistics .... cont
---
"I'M GETTING DIVORCED - WHAT DO I DO NOW" to find out CLICK HERE
---
MEN'S DIVORCE SECRETS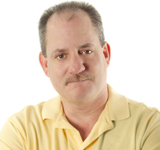 Learn how to win your divorce without losing your shirt or your kids ... READ ON
---
---
Are you Sure About Divorce?
Before you take such a final step as filing for divorce just take a look at www.americanvalues.org. The main findings of a study released in 2002 (Does Divorce Make People Happy (full report downloadable in PDF format from the American Values website) were that:
On average unhappily married couple who divorced or separated were no happier than unhappily married couples who stayed married. Even unhappily married couples who had divorced and remarried were, on average, no happier.

Divorce did not reduce symptoms of depression or increase self-esteem (on average).

Three out of four unhappily married adults were marred to someone who was happy with the marriage.

Two out of three unhappily married couples who avoided divorce or separation ended up happily married five years later. Just one in five unhappily married adults who had divorced or separated had happily married in the same period of time.